With less than 60 days until Christmas, it's important to get your holiday shopping done and shipped out soon! Read more in our Holiday 2020 Shipping Update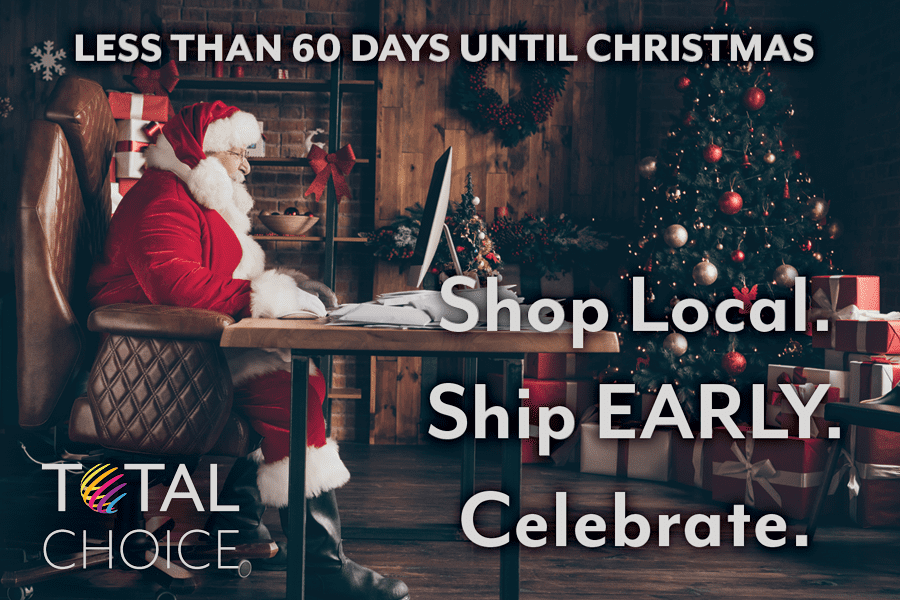 It's STILL 2020. …and has it been a year!
With Coronavirus surging again, the holidays will look a little different this year. Many families are practicing social distancing and quarantining, which complicates the holidays, a time typically spent together. Instead, we anticipate an increase in virtual holiday gatherings, where Skype calls and video chats will reign supreme as we continue to wait out this virus.
More importantly, the shipping industry has seen massive and global delays in shipping since March, and it's not going to get any better. Our change map below shows how much worse the delays have gotten as of August, so imagine how things will look even a month from now.
Suffice it to say, holiday shipping in 2020 looks about as bleak as the rest of the year. Where we used to be able to ship our gifts a few days in advance, this year won't look so convenient.
Guidelines
Below are the guidelines from our major shipping carriers this year. While these are issued by the carriers themselves, we really want to stress the importance of shipping early!
FedEx:
December 15th: FedEx Ground
December 21st: FedEx Express
December 22nd: FedEx 2Day
December 23rd: FedEx Overnight
UPS:
December 11th: UPS Ground
December 21st: UPS 3 Day
December 22nd: UPS 2 Day
December 23rd: UPS Next Day Air
USPS:
December 11th: APO, FPO, and DPO
December 18th: First Class (including greeting cards)
December 19: Priority
December 23rd: Priority Express
Please keep in mind, none of these dates are guaranteed, and with weather and COVID-19 related delays, we strongly suggest shipping earlier–the sooner, the better! Otherwise, Christmas may extend into January this year.
Shop Local
In addition to slower shipping going out, we're also going to see slower shipping coming in. Amazon Prime 2 Day is now more like Amazon Prime 5 Day.
Instead of relying on big chains and retail giants, remember your local community and consider shopping small. From clothing and shoes, to gifts and handmade boutique finds, your locally owned stores thrive off of people who value supporting local small businesses.