We have the best of the best line up for your for Stocking Stuffers, Groomsmen gifts, Graduate gifts and Mothers & Fathers Day gifts!
Custom Grinnell Map Puzzle

We are so excited to continue to add to our custom Grinnell, Iowa product collection.  Each product has sold out nearly immediately and the demand has required many reorders on other products in the line.
We now have a 500-piece, custom map puzzle. The finished size is 21 x 16 inches and illustrates a map of Grinnell, Iowa. Made from premium quality materials these pieces have been printed by hand. Each puzzle includes keepsake tin container to keep the pieces all together.   This product was made in the U.S.A. by a woman owned business.  It is so unique that you will not find this product on Amazon.
The Carabiner HITCH BLADE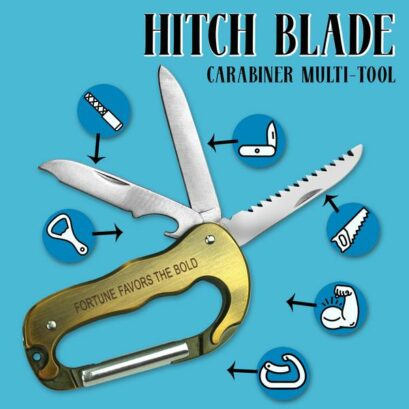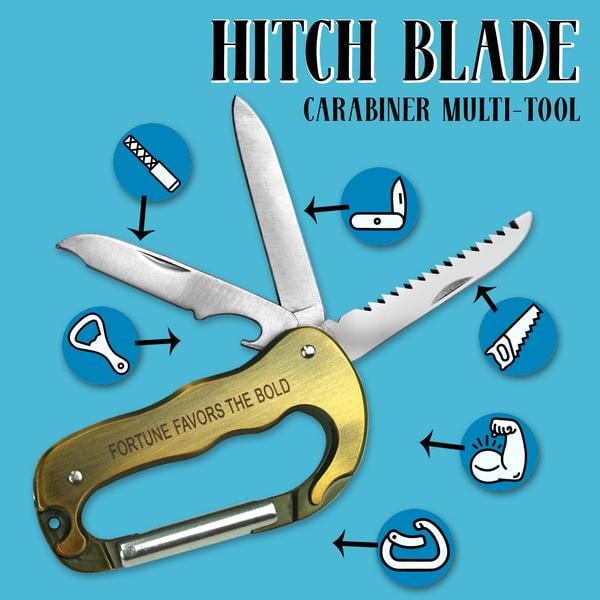 It is a great DIY tool to carry around as a keyring.  The carabiner is a great place to keep your keys; just clip it to your belt or purse, and you are ready to go!
The Trixie & Milo Hitch Blade has stainless steel blades designed for extended use (without the need for re-sharpening).  It has a light weight aluminum handle, with a contoured grip, and a spring loaded security clip.  This is not a load bearing carabiner! It has multiple functions such as a carabiner clip, a knife, a saw blade, a bottle opener, a nail file and more!

The 6-in-1 MULTI-TOOL PEN/STYLUS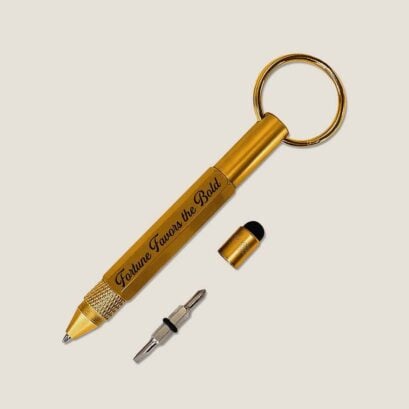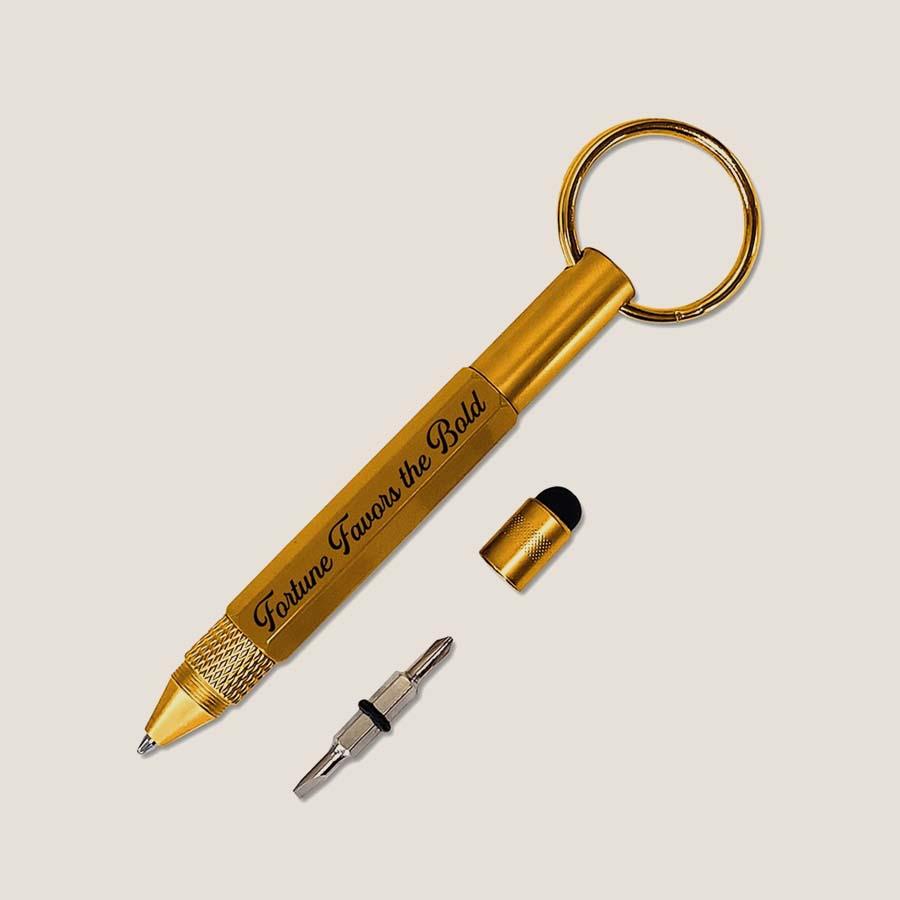 The 6-in-1 MULTI-TOOL PEN/STYLUS  has what you need for those common day-to-day jobs, and is small enough to have with you wherever you go.  Keep it on your keychain, in your wallet, or in your glove compartment.
The "6-in-1″ includes: screen stylus, 1.5" ruler, flathead screwdriver, Phillips screwdriver, ball point pen (re-fillable)
Portable Shot Glass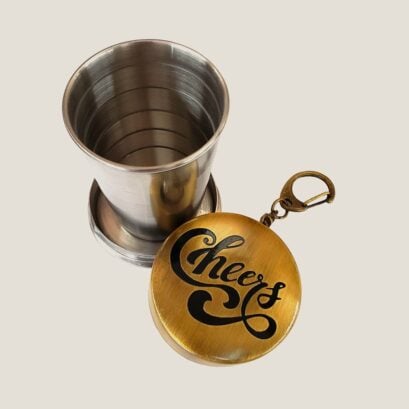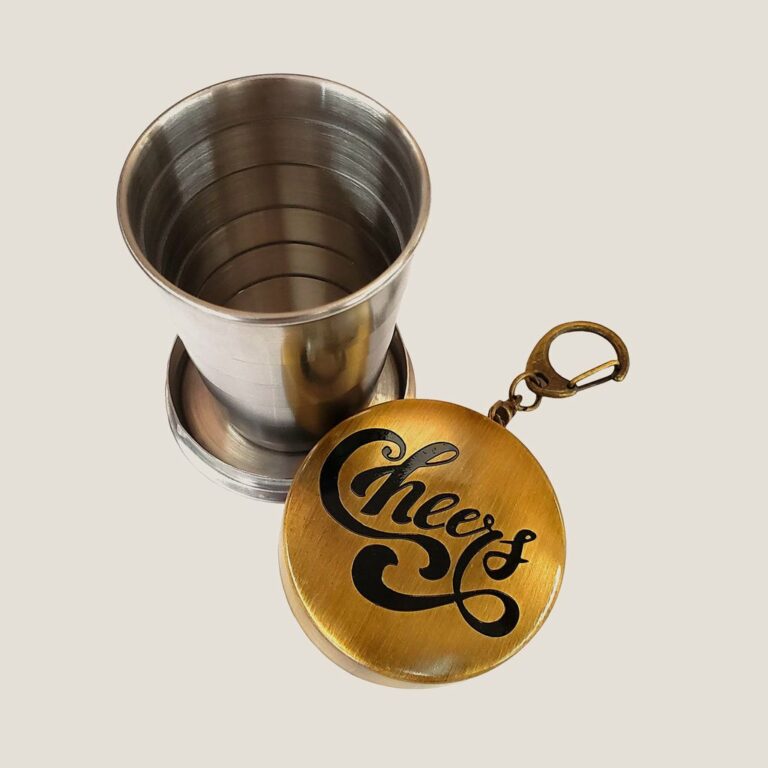 Are you a camper, tailgater, or maybe prefer parties on the go?  We have the perfect addition to your traveling bar!!
Check out the coolest "antique style" portable shot glass. It has a telescoping stainless steel cup (like a vintage scout camping cup), that features a snap down, antique brass cap with an engraved design.
The entire shot glass collapses down to fit in your pocket and comes with an attached chain that can CLIP to your key ring or belt loop (very cool!).
It holds up to 2 fluid ounces, and sized at 2.5″ height and 2″ diameter when extended.
You can also hang it on a bottle of favorite liquor for gifting because it is already packaged  in a vintage "deck-of-cards" style purple box – the backside of which reads, "Raise a toast anytime or anywhere you go with this collapsible shot glass! This stylish cup is perfect for any gentleman (or lady) on the go." A great gift idea for weddings, birthdays, or just because!
Hammer Time Multi Tool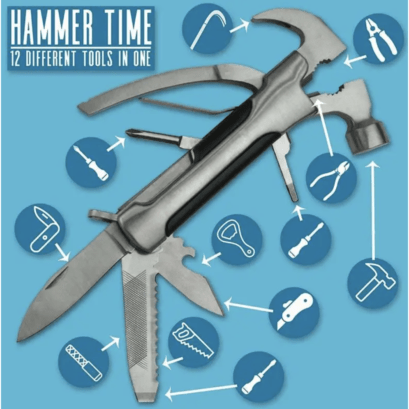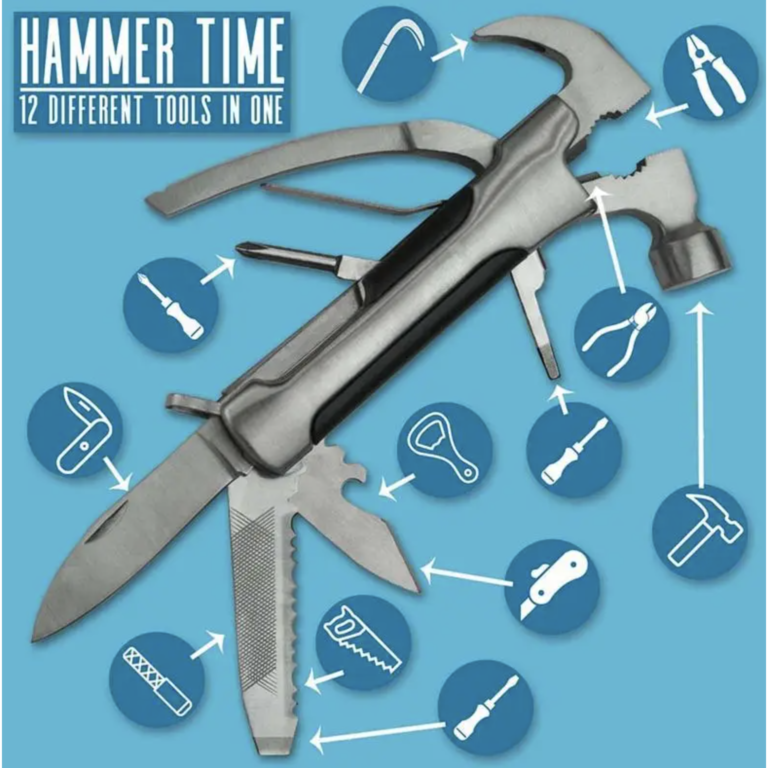 The Hammer Time Multi-Tool combines 12 functions in 1 tool. Perfect for small home projects; keep it handy in your dashboard, kitchen or desk drawer.
The handle is engraved with the phrase: "FORTUNE FAVORS THE BOLD".  Comes in a heavy duty gift box ready to be gifted!
Functions shown in the photo below include: Hammer, pliers, wire cutters, multiple screwdrivers, 3 different knife blades, saw, file, and more!
Pocket Ratchet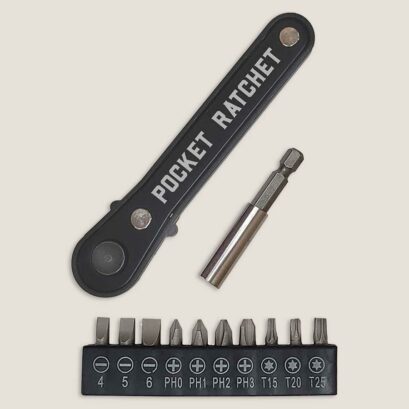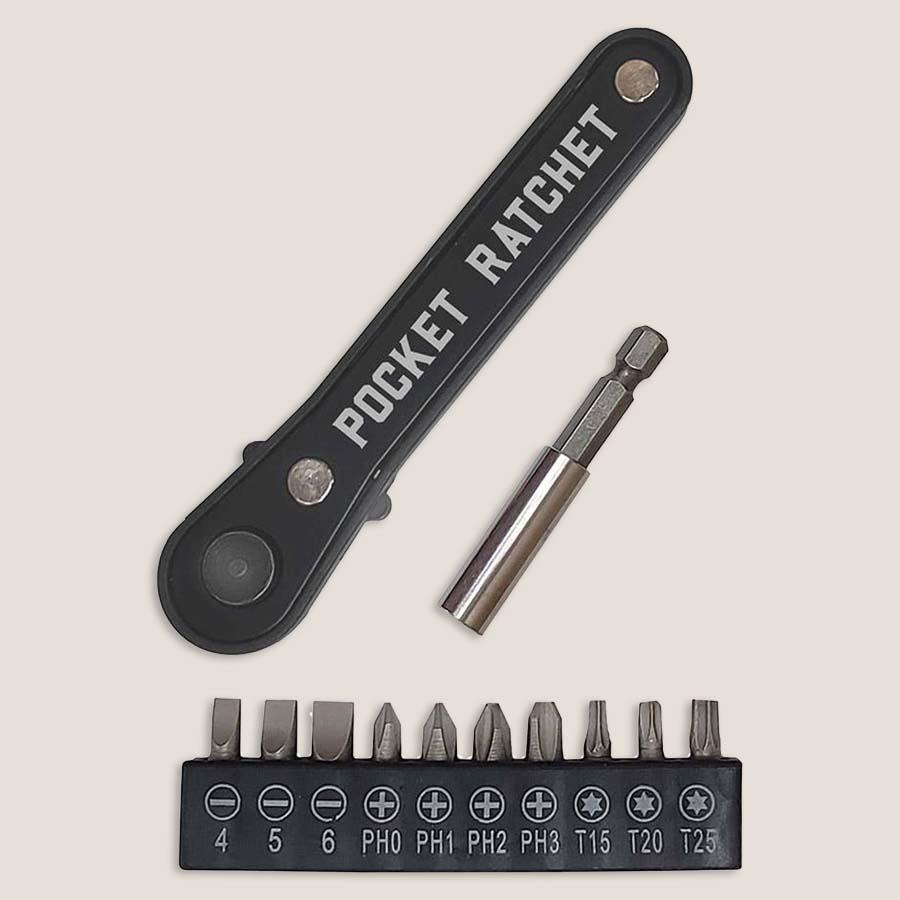 The POCKET RATCHET has exactly what you need for those common day-to-day jobs, and is small enough to have with you wherever you go. Keep it on your keychain, in your wallet, or in your glove compartment.
It includes reversible 14 tooth ratchet, 10 assorted nibs, socket attachment.
One Stop Shop T-Shirt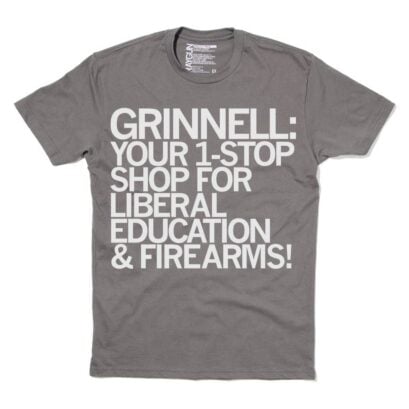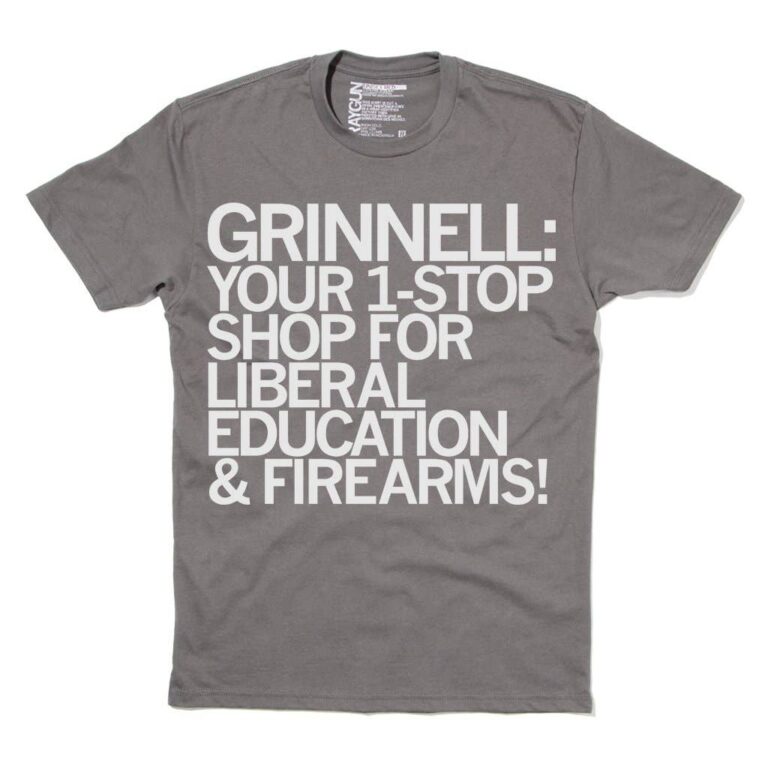 We are so excited to be selling Raygun T-Shirts.  Now in stock is the infamous "Grinnell: Your 1-Stop Shop For Liberal Education & Firearms!" t-shirt.
The slogan is reflective of the unique cultural divide in rural Grinnell, Iowa which is home of liberal arts Grinnell College the "Harvard of the Midwest" and Brownell's Inc. the home for firearm accessories and gun parts/supplies.  Dubbed the Jewel of the Prairie, Grinnell sits right smack dab in the middle of the state on Interstate-80 between Des Moines and Iowa City.
We have sizes S, M, L, XL, 2XL
These are great shirts for every one at any age and any occasion.
This Design Has Been Retired and is No Longer Available at Raygun! White Screen Print on Heavy Metal T-shirt (100% Combed Ringspun Cotton). Cut and sewn sweatshop free. Designed and printed by Union Labor at RAYGUN.