Shot! Shot! Shot! Shot!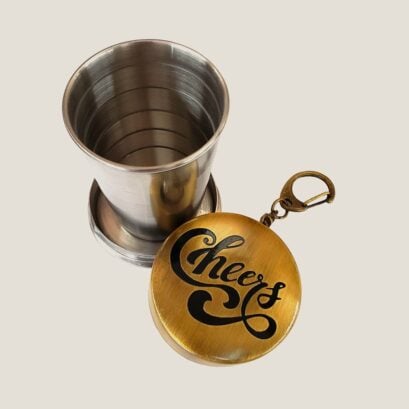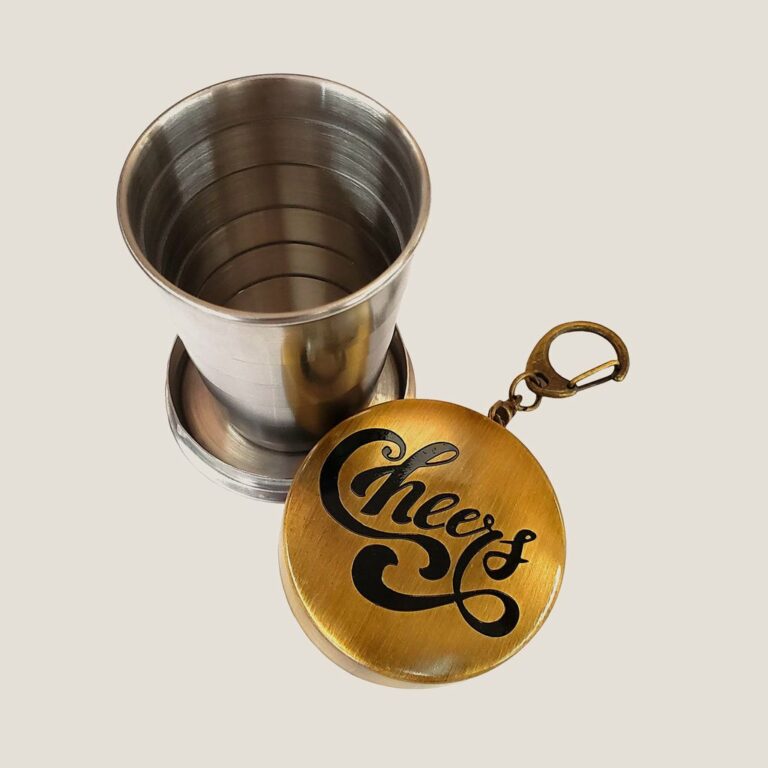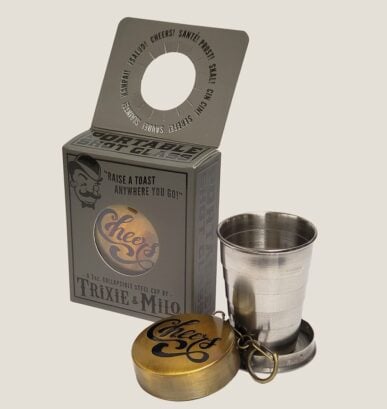 Are you a camper, tailgater, or maybe prefer parties on the go?  We have the perfect addition to your traveling bar!!
Check out the coolest "antique style" portable shot glass. It has a telescoping stainless steel cup (like a vintage scout camping cup), that features a snap down, antique brass cap with an engraved design.
The entire shot glass collapses down to fit in your pocket and comes with an attached chain that can CLIP to your key ring or belt loop (very cool!).
It holds up to 2 fluid ounces, and sized at 2.5″ height and 2″ diameter when extended.
You can also hang it on a bottle of favorite liquor for gifting because it is already packaged  in a vintage "deck-of-cards" style purple box – the backside of which reads, "Raise a toast anytime or anywhere you go with this collapsible shot glass! This stylish cup is perfect for any gentleman (or lady) on the go." A great gift idea for weddings, birthdays, or just because!
The is a must purchase for a bridal party, birthday, or fathers day gift!